Paul Robeson's father had tremendous influence on the formation of his character. William D. Robeson was a pastor at the Witherspoon Street Presbyterian Church in Princeton until 1901.
Paul Robeson was born in Princeton, New Jersey on April 9, 1898. He was the fifth and youngest child of Rev. William D. Robeson, a former escaped slave, and the former Maria Lousia Bustill. He lived in Princeton until 1907 when his father moved to Westfield, New Jersey to become pastor of St. Luke's A.M.E. Zion Church. In 1910 the Robeson family moved to Somerville, New Jersey when the Rev. Robeson became pastor of St. Thomas A.M.E. Zion Church. Paul attended school in Somerville and graduated from Somerville High School in 1915. He attended Rutgers for the next four years. See the section of the site "Scholar Athlete" for information on his college years.
Instructions
Read the following passages by Paul Robeson in his book Here I Stand (Paul Robeson, Here I Stand. Boston: Beacon Press, 1971.). Think about the following questions as you read the excerpts:
What influence does his father have upon his life?
As you read other sections of this site, can you relate any actions Paul Robeson took in later years to the influence of his father?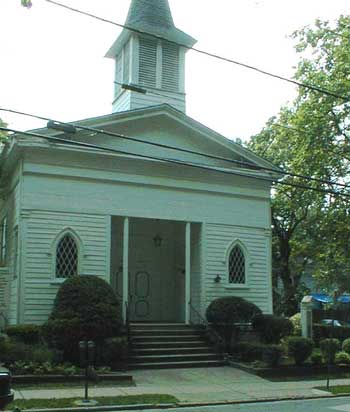 Excerpts
"The glory of my boyhood years was my father. I loved him like no one in all the world." p. 6
"He who comes hat-in-hand is expected to bow and bend, and so I marvel that there is no hint of servility in my father's makeup. Just as in youth he had refused to remain a slave, so in all his years of manhood, he disdained to be an Uncle Tom. From him we learned, and never doubted it, that the Negro was in every way the equal of a white man." p. 11
"That a so-called lowly station in life was no bar to a man's assertion of his full human dignity was heroically demonstrated by my father in the face of a grievous blow that came to him when I was still a baby. After more than two decades of honored leadership in his church, a factional dispute among the members removed him as pastor" p.11
"How proudly, as a boy, I walked at his side, my hand in his, as he moved among the people! There was a wide gap in years between us-he was fifty-three when I was born, nearly sixty when my mother died-but during many of his years as a widower I was the only child at home and his devoted care and attention bound us closely together. pg. 9
"A gentle scholar and teacher all his adult life, my father, then past middle age, with an invalid wife and dependent children at home, was forced to begin life anew. He got a horse and a wagon, and began to earn his living hauling ashes for the townsfolk. This was his work at the time I first remember him... . My father also went into the hack business, and as a coachman drove the gay young students around town and on trips to the seashore." p. 12
"Ash-man, coachman, he was still the dignified Reverend Robeson to the community, and no man carried himself with greater pride. Not once did I hear him complain of the poverty and misfortune of those years. Not one word of bitterness ever came from him. Serene, undaunted, he struggled to earn a livelihood and see to our education." p. 12
(Regarding a speech he gave at a family reunion) "I cannot recall anything I said in the speech on that occasion, though I did jot down in my scrapbook its title- 'Loyalty to Convictions.' That I chose this topic was not accidental, for that was the text of my father's life- loyalty to one's convictions Unbending. Despite anything. From my youngest days I was imbued with that concept." p. 8
Questions for Discussion
Think about an adult role model in your life who has made a strong impression on you as Paul's father had on him.

Who was this person?
What qualities does this person have?
Are they similar to or different from Paul's father?

Write three excerpts similar to what Paul had written about his father to describe this person and his or her influence on you.