To what extent did people feel threatened by Title IX?
"Athletic competition builds character in our boys. We do not need that kind of character in our girls, the women of tomorrow."
Judge John Clark Fitzgerald
Quoted from:
Smith, Shelley. "Not Quite the Game Intended." Nike is a Goddess: The History of Women in Sports. Ed. Lissa Smith. New York: Atlantic Monthly Pass, 1998. 300.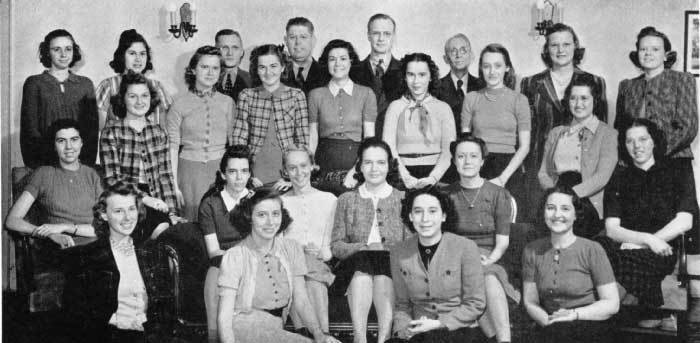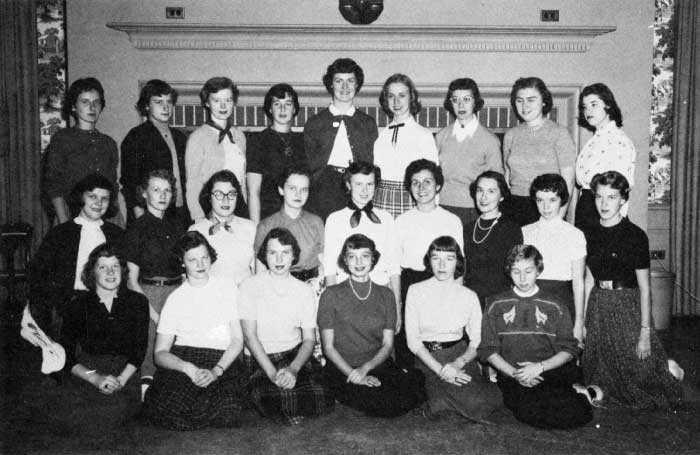 Have students read and evaluate the following quotes about Title IX. Break the class into opposing sides and instruct students to find additional research on the reception of Title IX. The quotes provided should act as a guide for their research and debate on the perspectives about Title IX.
1972 Title IX Debate
Change is often met with resistance which often takes the form of fear. The following are a sample of some fears and concerns about Title IX and its implementation from the early 1970s.
Fears about Title IX
For every woman who went to graduate school during the time of the Vietnam War, she prevented a male graduate student from receiving a college deferment.
Girls would try to join the most popular of male sports: football.
Men and women would share dormitories, athletic facilities (locker rooms), and athletic equipment.
All-male military college would have to admit women.
There was a fear in public schools across America that Boy Scouts and Girl Scouts, Boys Clubs and Girl Clubs, and YMCA's and YWCA's might be outlawed along with social fraternities and sororities, which provided housing and a social life at many universities.
Fear that schools could no longer hold their traditional father-and -son banquets or mother-and-daughter teas.
Fear of future dress codes problems. For example: girls would not have to wear a bra if boys did not wear bras. Boys would be able to wear their hair long since girls wore their hair long.
Some concerns by prestigious colleges:

If Congress required the university to consider men and women based solely on their qualifications colleges would suffer.
If it increased the size of its student body, it would be shortage of housing and teachers.
If schools admitted fewer men and more women, it would face 'education and financial risks of a different kind.'
Male alumni gave far more money to the school than female graduates did, and the school needed their financial support.
In addition, since women were less inclined to study science, a larger female student body might overwhelm the already-crowded humanities and social sciences department.

A common fear was that girls playing boys' sports wanted to be boys, and as a result concerns about homosexuality were rampant. For years the most popular sports for women were gymnastics, tennis, and figure skating, all individual sports, which many in society believed were the acceptable athletic activities for young girls. Team sports, on the other hand, were not considered as appropriate because the play was too manlike.

Homophobia created panic across the country as many communities pressured their local athletic directors not to add girls' basketball at their schools for fear that the schools would be overrun with lesbians.
College coaches began using lesbianism as a negative tool, telling parents and athletes to stay away from a certain rival school, for claiming the school—correctly or incorrectly—was a "gayâ" school. This resulted in a number of young women shying away from playing basketball for fear of jeopardizing their popularity or being labeled gay. Homophobia may well have robbed society of some of its best basketball players by scaring off the girls who simply weren't willing to fight common perceptions and stereotypes.
Note: Homophobia remains a problem within athletics today. Athletic women still face discriminatory stereotypes regarding sexuality for merely playing a sport.
Support for Title IX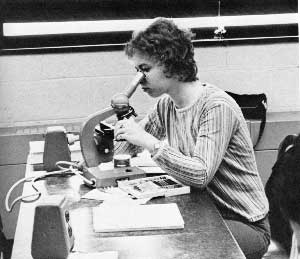 Rutgers University (1975)
The law did not require women to share men's locker rooms or living space.
The law did not apply to private undergraduate schools, but only applied to admission to vocational, professional, graduate, and public undergraduate schools that received tax dollars.
It did not apply to all-male or all-female schools or military schools.
The law did allow for changes to the Equal Pay Act to add male and female teachers, ensuring for the first time that they would be paid the same for the same work.
The law addressed the fact that millions of women paid taxes into the Federal Treasury and collectively were excluded from some public institutions. The law made such practice illegal.
The law did not exclude any sports from Title IX rules, however, it accounted for the cost differences between sports.
The law stated that males and females would have to be treated equally in admissions and teacher pay.
The law ended fond old traditions that prevented women from becoming crossing guards or operating movie projectors.
The law required that women would be entitled to the same quality of locker rooms, coaching, travel and equipment as men.
The law forced schools to change certain gendered practices.

No longer could girls be restricted to home economics classes or boys to shop class.
No longer could counselors give color-coded (pink and blue) career interest tests and hand different forms to boys and girls.
Gone would be the pink forms for girls, which suggested that those interested in science try nursing, while the blue forms recommended that boys interested in science become doctors.
Girls and boys would take physical education together, giving girls access to the same playing fields the boys had long controlled.
Schools could spend more on boy's sports than on girls' sports, but girls had to have a chance to play.
Dress codes would be left up to the schools.

The law paved the way for President Gerald Ford to sign a law in 1975 opening admissions to the U.S. Naval Academy, the U.S. Air Force Academy, and the U.S. Military Academy at West Point, New York to female individuals.
The law allowed for single-sex activities as long as the program was offered to both sexes, such as father-son and mother-daughter programs.
The law allowed beauty pageants to be exempt because they offer scholarships for beauty queens.
Title IX Compliance
To comply with the law, a school must do one of these three things:
Offer its males and females roughly equal opportunities to play sports. That is, if two thirds of the school's students were male and one third female, then one third of the varsity athletic spots should go to women.
Show a history of improving opportunities for girls and women.
Show that it was meeting the demands and interests of its female students. The actual money spent on males and females wouldn't matter—except in scholarship money. If women were about half the athletes, then they should get about half the athletic scholarship money.
Quoted and/or adapted from:
Blumenthal, Karen. Let Me Play: The Story of Title IX: the law that changed the future for girls in America. New York: Atheneum Books for Young Readers, 2005. 21, 31, 37, 39, 43, 44, 49, 68, 69-71, 73, 83, 84, 88. Print.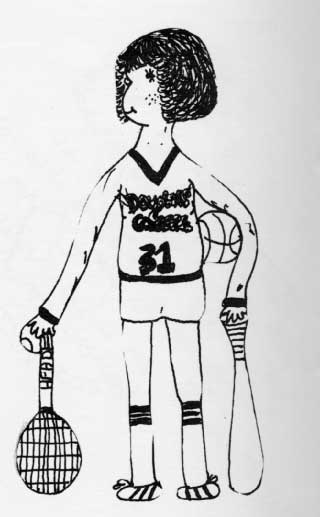 Extension
The following is a sexism quiz that was in the Comment, published in cooperation with the U.S. Department of Health, Education, and Welfare, in April 1977. Have the students fill out the quiz and discuss areas of improvement since 1977.
Additionally, have the students research the current statistics covered in the 1977 sexism quiz. Then, have the students discuss how sexism today differs from the 1970s. Possible question: In what ways has sexism improved or worsened since 1977?